What's New?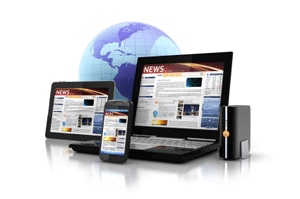 Content Marketing: 5 Must-Haves For Your Online Newsroom
Is your content marketing up to speed in the 24/7 news world? If not, creating an online newsroom for your company can help you become a digital player who doesn't just paddle to the wave after it's broken, but instead rides the crest before the curl breaks.
71 Ways to Get Media Coverage
PRWeb's latest tip sheet will help you gain reporters' attention to earn media coverage and generate more buzz around your brand.
Creating a Killer Publicity Strategy with Online News Releases
Want to make journalists put down their coffee cups and actually read your news release? Build a publicity strategy that not only gets you noticed, but positions your business as the premiere "go to" entity in your industry.
About PRWeb
Get Big Publicity with a PRWeb Press Release
A PRWeb press release can help your business or organization get reach and publicity on the web across search engines, blogs and websites in just a few simple steps.